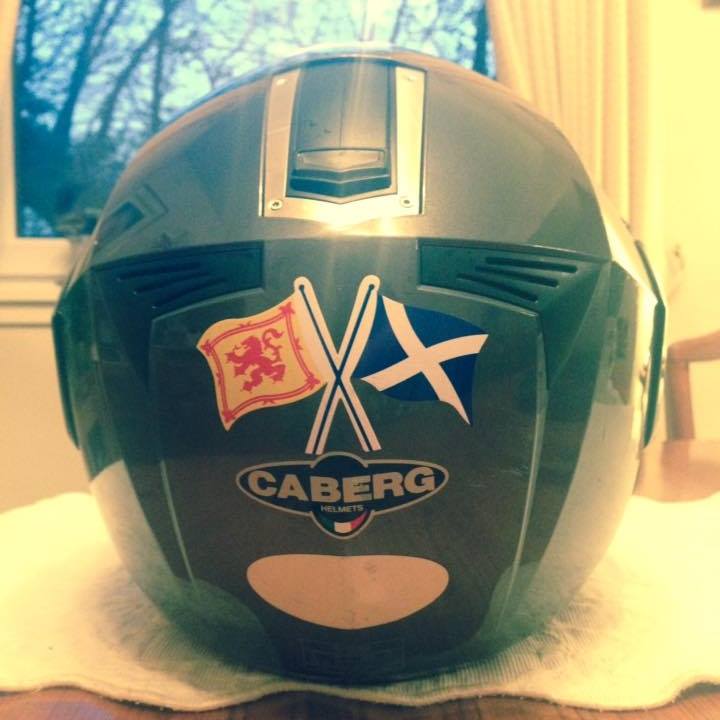 "The long way up, doon, across and around!" – Big Stevo's Tour tales from a Biking Blues Man
In my infinite wisdom I decided to do some of this latest tour on my motorbike. Thinking, it's May, the weather will turn for the better and it'll be great fun. A bit of a change from a tour van. All good!
I rode up from France and on to the ferry. Everything on time – so far so good. I was looking forward to seeing some friends where I'd spend the night before heading to Sutton for the first show, which I did and it was great to catch up with them.
So next day, onwards to Sutton in Surrey. Yet again, no probs, plain sailing. I arrive early, get out of my biking gear (which believe me is a task in itself!!), meet the guys, sound check, watch Ben's show, do my show, packed house, all in all a great evening!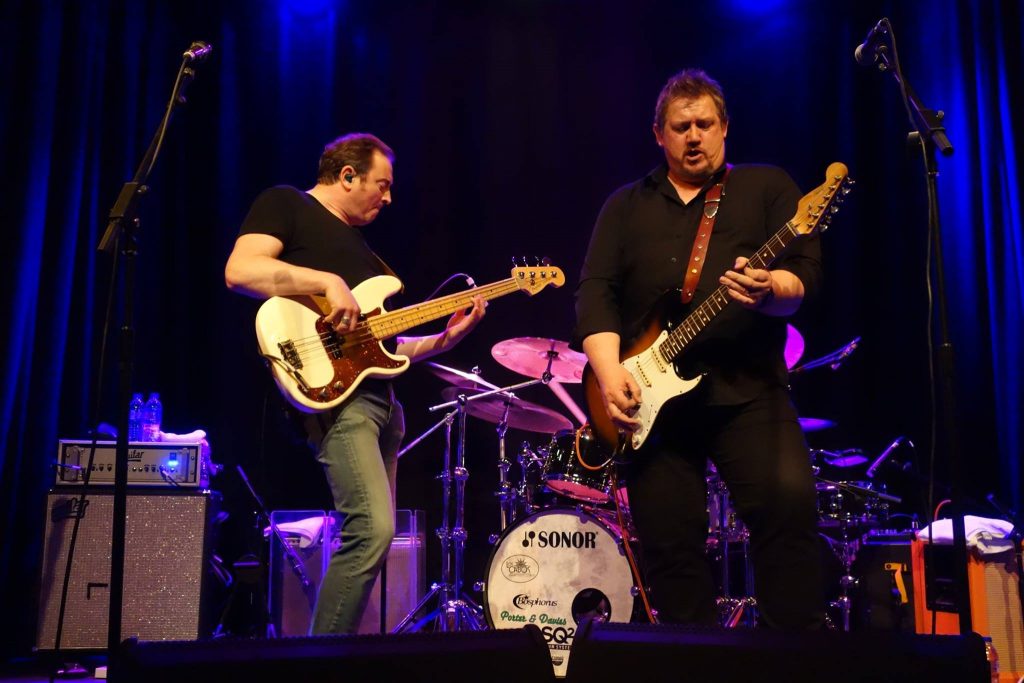 Next day I get up, squeeze back in to the bike gear (an even more difficult task!) and hit the road for selby under a nice blue sky. 'This is the life' I'm thinking.
I get out of the London area and on to the biggest car park in the world – more commonly known as the M25! But, hey! 'I'm on a bike and I don't need to sit in this nonsense', I say to myself, and off I go filtering through the queues full of sad and ever so slightly jealous car drivers!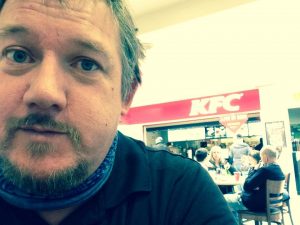 I get to Milton Keynes and stop for a wee refreshment thinking, I've got loads of time. Stretch the legs, slap the old getting slightly numb arse cheeks and hit the road again. 'This is the life' I'm thinking.
And then I see it…THE biggest, blackest, darkest cloud you've ever seen fast approaching on the horizon. I then start to notice the cars arriving from the opposite direction with their wipers going full tilt and strange little white things on their cars! Yes, reality comes crashing down in the small but perfectly formed guise of way too many hailstones!!!!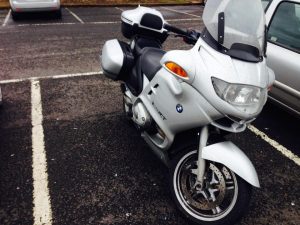 I'm now wishing I was in one of those sad, jealous people's cars! And to make things worse, I'm riding behind Mat Beable at this point who's all nice and cozy and bobbing his head to whatever he's listening to in his nice warm, dry, covered vehicle!!
Funny how you very quickly dislike someone you think of as a very good friend!!
So here I am, on the M1 with still 60 miles to go, soaking, freezing and being battered about by the now quite ridiculous wind which has decided to give me a proper hammering. We stop, I add some layers, dry myself under a hand dryer for some warmth and Mat redeems himself by buying me a nice, big, warm coffee!
Then it's back on the bike, up to selby, strip off again, set up, play (me on first this time), watch Ben Poole, ride another freezing hour and finally get a hot shower and some kip!!
What a life, eh??
Next morning it's back up to Glasgow across the sometimes beautiful but not today scotch corner road, quick stop at gretna(where I'm writing this nonsense), back on the bike and up to Glasgow!
What a few days!
So here I am, folks. 900 miles down, 2 great shows played. A bit wet, cold and slightly bike shaped and 'my wee baws' as Lesley Appleyard so nicely put it, were Awol for a wee while but you know what, I'm still having fun!
And that, dear friends, is what it's all about!
Next stop Newcastle on Wednesday before our Scottish dates in Stirling, Glasgow and Aberdeen.
Look forward to seeing you there.
Take care and catch ye soon!
Stevo